Filter by Category
Workforce Training
Registration Unavailable
Medical Transcription Certificate Program
with ACADEMY OF MEDICAL PROFESSIONS

runs for 9 weeks
New Course Description: Medical transcription is a desired field for most people trying to work at home. Strong typing, computer, and English grammar skills are essential. Medical terminology, formats, rules and regulations, jobs, calculation of pay, confidentiality, FTP, and tricks of the trade, all equipment, reference books, and course books are provided with the course fee. Classes are once a week for 16 weeks with a completion of 16 weeks to 6 month options. This is a State-Certified program and you will receive a Certificate of Completion and Letter of Recommendation upon graduation, resumes and how to obtain a job are covered in this program. Course includes medical terminology, Anatomy & physiology and transcription. Call 866-516-8274 or www.academyofmedicalprofessions.com http://pvaec.maineadulted.org/courses/course/medical_transcription_online
Registration Unavailable
Praxis Core Preparation
with _ed2go _ed2go

runs for 52 weeks
Are you a prospective teacher who needs to pass the Praxis Core Exam? Have you already attempted the Praxis Core and not been successful? If you answered yes to either of these questions, then this course is for you! You'll develop all the skills you need for the test as we review and prepare for everything it includes. You'll get familiar with the different types of questions that appear on the reading and writing tests. You'll master the many areas of math that you'll be tested on: number operations, negative numbers, exponents, square roots, order of operations, decimals, fractions, percentages, algebra, geometry, systems of measurement, and probability and statistics. To prepare for the two essays, we'll discuss what constitutes high scoring essays. We'll also go through the process of writing each essay in the amount of time allotted. You'll learn useful test-taking strategies and get plenty of practice questions that are similar to what you'll find on the exam. You'll also have the opportunity to take a full-length practice test in each subject area. Using clear explanations, numerous examples, graphics, animation, and videos, this course will not only prepare you for the Praxis Core, but do so in a way that's fun and interesting. After completing this course, you'll be totally ready to pass the Praxis Core Exam!
To register, go to: http://www.ed2go.com/pvaec/online-courses/praxis-1-preparation?tab=detail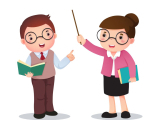 Substitute Teacher Training Fall 2019
with Walter Boomsma

Sep 17, 2019 at 9 am
This fun one-day program is designed to prepare people interested in serving as a substitute teacher or ed tech. There will be plenty of hands-on learning that will include important classroom management techniques and teaching strategies. We"ll also cover some legal aspects and help you develop your own sub pack of resources and an action plan that will get you started on the right foot! If you've been subbing, this is a great opportunity for a refresher and some new ideas. Attendees will earn a certificate recognized by many local districts. One student comments, "very engaging with a lot of real-life scenarios. I came away with new information even after subbing for a year." The program is taught by Walter Boomsma, an experienced substitute teacher and adult educator.