Filter by Subcategory
Personal Enrichment
Registration Unavailable
Beginning Writer's Workshop
with _ed2go _ed2go

runs for 52 weeks
If you've always wanted to write but have no idea where to start, this course will demystify the process for you. You'll get a taste of the writing life, improve your writing skills, and develop new ways to stretch your creative muscles. This exciting, hands-on course for the creative writing novice is filled with challenging exercises, expert advice, and plenty of direct support and encouragement. As you work your way through the lessons, you'll develop your own short, creative fiction or nonfiction piece. Our emphasis in this course is on developing your skills through practice, so you'll spend more time writing than reading. You'll master important concepts by completing enjoyable writing exercises and assignments, and you'll discover a variety of strategies and techniques the pros use to develop characters, create a compelling point of view, build interest through dialogue, and add meaning to your stories.
To register, go to: http://www.ed2go.com/pvaec/online-courses/beginning-writers-workshop?tab=detail
Choose your start date:
1/18/2017
2/15/2017
3/15/2017
4/12/2017
5/17/2017
6/14/2017
7/12/2017
8/16/2017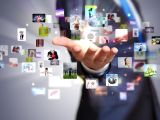 Registration Unavailable
Computer Lab with Leah
with Leah Gomes
Have questions about your new laptop or device? Want to learn how to organize files and photos? Has social media got the best of you? Are you overwhelmed by the world of online job applications? Don't even know where to begin???
Schedule a 1/2 hour appointment with our Technology Instructor, Leah Gomes. Contact Leah to discuss your questions and what device(s) you are using, and she will schedule an appointment with you. Appointments are required. Schedule yours by calling Leah at 207-564-5883, email LGomes@pvaec.org, or find her on Facebook.
Appointments are required. Contact Leah to register. Appointments are generally scheduled on Mondays in Dover-Foxcroft.