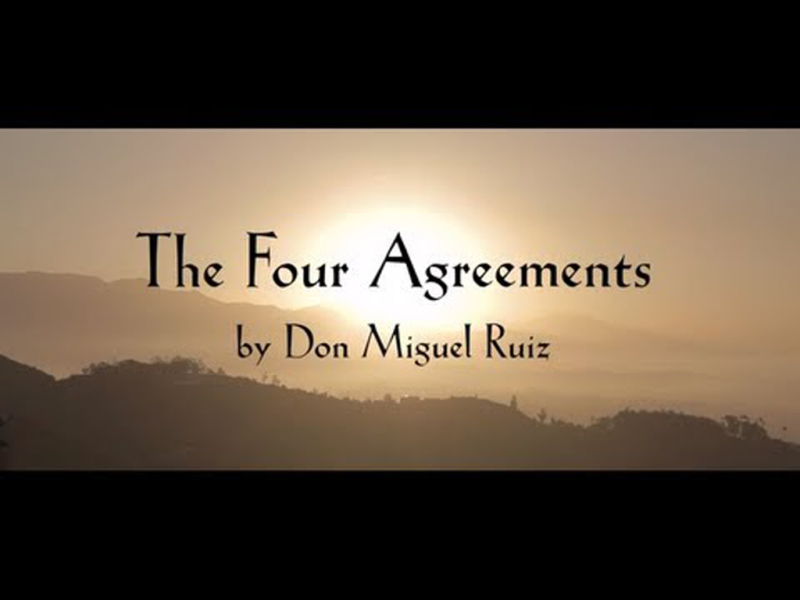 Living the Four Agreements (A presentation and Interactive class from lessons learned from the book The Four Agreements by Don Miguel Rui Spring 2020
with Angie Butler Welch
$2500
We're domesticated from a young age and it leaves us living by a set of rules we haven't chosen for ourselves. A certain freedom comes with the understanding and acceptance that what people say and do to you is a reflection on them, not you. If you know who YOU truly are, you won't take things personally. Join Angie for a brief exploration of your life, then take the first steps in transformation (if you so choose) by learning and making a promise to follow these simple, yet powerfully life changing four agreements. All materials provided, although we encourage you to bring paper to take notes. Angie Welch Bio: From a very early age I was able to see and connect with angels and people who had passed, and have been delivering those messages since I was a teenager. As a lifelong spiritual student, I have spent many years learning and nurturing these abilities. In more recent years, I found myself drawing and painting, while channeling messages. This newfound gift led to my offering of "Art Mediumship". Leap of Faith is the name I gave my personal journey to create and deliver the messages of my soul, as well as the name I bestowed upon my office (Leap of Faith Soul Space). When working with a client, I am able to connect with the angels, your guides, and loved ones in spirit who have passed. When doing art mediumship I create a personal intuitive piece, complete with the message(s) that Spirit wants me to share with you. As so much of our life depends on free will, I also offer "Akashic Records" readings, perfect for when you need guidance as to how certain choices may unfold in the future. The "Akashic Records" is the energy dimension that records the eternal journey of your soul and offers profound insight, understanding and healing energy. As a healer, I am trained in the powerful and effective healing modality of Pranic Healing. I am honored to have my spiritual gifts and feel it is my responsibility to share the truth that love is eternal, life is a gift of learning, and we are all connected. I would be honored to work with you as a client, or as a student in one of many spiritual development classes. Namaste. FMI on your instructor, please visit www.angiewelch.com
Check out all of Angie's Health & Wellness/Self-Help classes:
Be an EMPOWERED EMPATH and create a life you LOVE!
Please note there is a non-refundable $1.99 credit card registration fee for online registrations. If a class is cancelled for any reason, we are unable to refund the $1.99 registration fee. Call us at 564-6525 to make arrangements for paying by check or cash, and avoiding the non-refundable registration fees. Paying online is safe, easy and convenient so if you're happy to pay the extra $1.99 registration fee, we welcome you to do so.
Apr

28th

,

2020

Tue

from

12:00 - 2:00 pm
PHEC-Penquis Higher Education Center
50 Mayo St
Dover-Foxcroft, ME 04426 Get directions