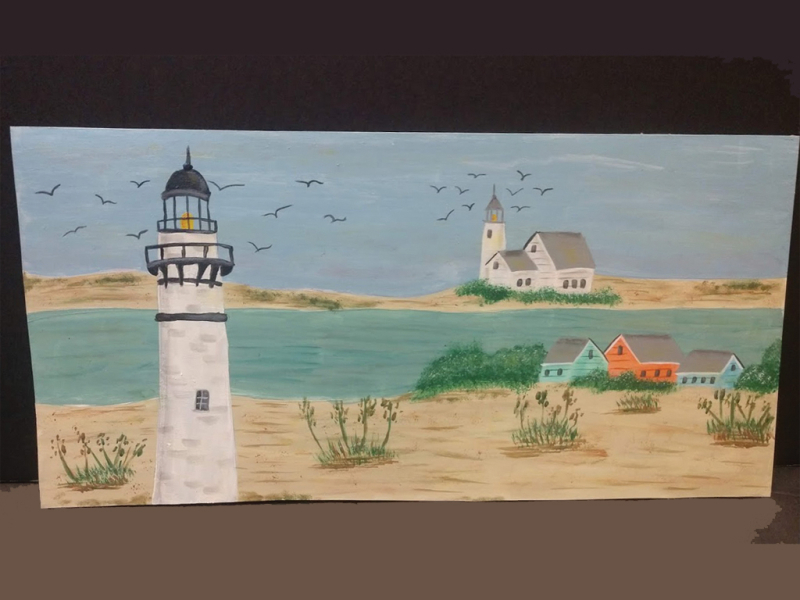 Arts and Crafts with Michelle Summer Beach Magnet Spring 2020
with Michelle Cross
$3000
**Notice**
Please refrain from registering for upcoming classes at this time. Instead, please email hroberts@pvaec.org and indicate which class(es) you would like to attend, and we will add you to the registration list. We will then contact you when new class dates are set. At that time, we can make arrangements for payment options. Thank you!
PVAEC Adult Education is most concerned and committed to the health and safety of our students and community. We recognize that as an adult education program, our learners are adults, and may be more susceptible to the health risks associated with COVID-19. To that end, we are following the guidance of our local school districts, the Maine CDC and the World Health Organization. Our program and all learning centers are now closed in an effort to support social distancing and slow the spread of COVID-19.
All Enrichment classes are now postponed. Registered students will be contacted when new dates are set. If you prepaid for a class not yet begun, please be patient. If you are unable to attend when the class is rescheduled, we can offer you a credit towards a future class (to be used by Dec 31, 2020) or reimburse your registration fee minus the processing fee for online registrations. Registration refunds made by mail, check or cash will take 2+ weeks for processing. If you wish to discontinue a class that already began, we can offer you a pro-rated credit towards a future class (to be used by Dec 31, 2020).
The most up-to-date information about PVAEC can be found online at www.pvaec.org or on our FACEBOOK page. All PVAEC staff will be working remotely and answering emails during this time.
Thelma Regan, Director: tregan@pvaec.org
Eve Salley, Academic Advisor: esalley@pvaec.org
Hilda Roberts, Administrative Assistant: hroberts@pvaec.org
Leah Gomes, College, Career and Technology Instructor: lgomes@pvaec.org
Liza DeWitt, High School and HiSET Diploma Instructor: ldewitt@pvaec.org
 For more information about COVID-19, the Maine CDC and 211 Maine announced a new option for Mainers to get answers to questions about COVID-19 at any time.  This service is available by dialing 211 (or 1-866-811-5695), texting your ZIP code to 898-211, or emailing info@211maine.org. 
The sand, the sun, the lighthouse… all are signs of summer! Create a beach scene on this heavy duty magnet. Perfect to display all year! Magnets will be provided by Michelle. Michelle Cross is a retired educator who has had a lifelong passion for crafting of all types. Creating beautiful works of art with friends is sure to make these classes a pleasure for students of all levels.
Attend one, two or all three of Michelle's 4-week classes!
Please note there is a non-refundable $1.99 credit card registration fee for online registrations. If a class is cancelled for any reason, we are unable to refund the $1.99 registration fee. Call us at 564-6525 to make arrangements for paying by check or cash, and avoiding the non-refundable registration fees. Paying online is safe, easy and convenient so if you're happy to pay the extra $1.99 registration fee, we welcome you to do so.
Dec

31st

,

2020

Thu

from

2:00 - 4:00 pm
PHEC-Penquis Higher Education Center
50 Mayo St
Dover-Foxcroft, ME 04426 Get directions