Filter by Category
Workforce Training & Re-Training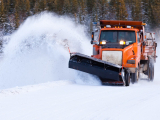 Registration Unavailable
CDL-B
with Vicki Kimball

Jan 1, 2019
Start Date TBD (most likely late winter 2019). For more information please contact PVAEC at 564-6525. Tuition assistance is available.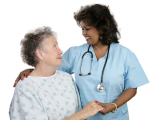 Registration Unavailable
CNA Spring 2019
with Nancy Hoskins

Apr 1, 2019 at 5 pm
CNAs are caregivers who provide patients assistance with activities of daily living and basic needs. They also help patients feel safe and comfortable throughout their hospital stay. These direct caregivers spend most of their time assisting patients and listening to their concerns.The State of Maine approved CNA course includes classroom work, skills labs, and clinical experience. This is an Integrated Education Training (IET) course which means that a certain number of hours will be spent on improving key health care soft skills: job searching, mock interviews, communication, customer focus, medical math, technology, and more.
DETAILS
Start Date To Be Determined
Location: Dexter Learning Center
Weeknights 5-9pm
COST
$1,100 plus a $50 non-refundable application fee
The cost of the class includes tuition, textbook, and state exam. The application fee covers processing and background check. It does not cover supplies.
Payment plan and financial assistance may be available
CNA COURSE (213 hours)
This course includes 90 classroom hours, 23 lab hours, 80 clinical hours, and 20 IET hours. Students are expected to attend all classes and clinicals, complete all reading and assignments, and keep an 80 average in the class.
IMMUNIZATIONS
The following are required immunization that must be included with the CNA Course Application:
Chicken Pox (Varicella)
Hep B series (3)
MMR (records must show Measles, Mumps, and Rubella)
TB test (negative 2x)
Tdap
Flu shot (fall/winter class only)
BACKGROUND CHECK
All students will be put through a Maine state background check (the $50 application fee covers this). If you have lived outside the state of Maine in the last 10 years, you must include a background check for that state(s) with your application. A basic background check is all that is required - you do not need a certified letter.
Registration Unavailable
Computer Lab with Leah
with Leah Gomes
Have questions about your new laptop or device? Want to learn how to organize files and photos? Has social media got the best of you? Are you overwhelmed by the world of online job applications? Don't even know where to begin???
Schedule a 1/2 hour appointment with our Technology Instructor, Leah Gomes. Contact Leah to discuss your questions and what device(s) you are using, and she will schedule an appointment with you. Appointments are required. Schedule yours by calling Leah at 207-564-5883, email LGomes@pvaec.org, or find her on Facebook.
Appointments are required. Contact Leah to register. Appointments are generally scheduled on Mondays in Dover-Foxcroft.